There are some popular sayings, sometimes saying that cufflinks are men's jewelry; cufflinks are men's jewelry; cufflinks are the soul of French shirts. Just like a woman's earrings.
Where did the origin of cufflinks come from? Then one is a matter of time, and the other is a regional issue, which is when and where it occurs. Then, there are several mainstream sayings: The first one is related to Napoleon. The popular saying is that when Napoleon went to Italy and crossed the Alps in Egypt, the cold weather made the soldiers' handkerchiefs dirty and could no longer be used, so they used the cuffs to wipe the nose, which made the cuffs very dirty, which was not in line with the French. Elegance also undermines the majesty of the French Empire. Later, Napoleon ordered three metal buckles to be sewn on the cuffs of this uniform, three on the left and three on the left. Of course there are other versions, but they are all related to Napoleon's leadership. As a result, a problem was discovered after research, which was basically replacing the buttons and cufflinks on the cuffs of the suit.
The second theory of the origin of cufflinks comes from the United Kingdom. The earliest recorded cufflinks were in the 17th century. In January 1864, a paragraph in the London Gazette, England, recorded a section of cufflinks inlaid with diamonds.
The third argument is from information on foreign websites. According to data, in the 17th century, men's cuffs were tied with ribbons. In pursuit of fashion, they used a thin chain to connect two buttons (golden buttons or silver buttons) and then tied the cuffs. This practice is also the source of the cufflink name Cufflink.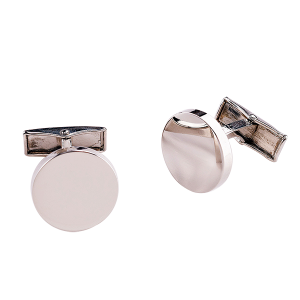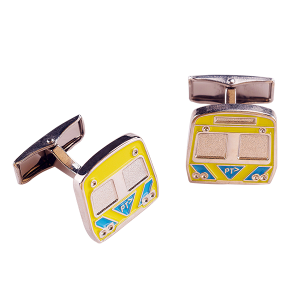 ---
Post time: May-26-2021